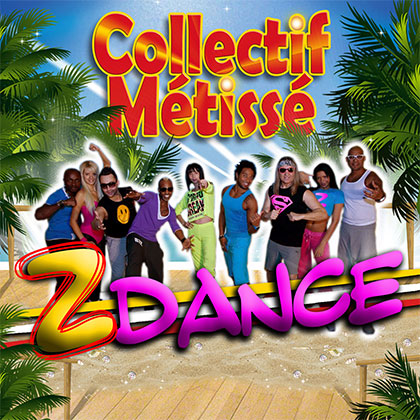 COLLECTIF MÉTISSÉ
Z DANCE
(Usm/Universal)

No summer without Collectif!
A summer without COLLECTIF MÉTISSÉ aint no Summer!

The band releases its 9th single in 3 years, and is coming with Ze summer Hit: the Z DANCE
- Ze summer Dance
- Ze potential Hit
- Ze fabulous chorus
Even those who don't know how to dance will dance...
Shake your booty and sing the chorus!

You'll be amazed about the video, shot in Florida.

COLLECTIF MÉTISSÉ will fire up your summer on tour with more than 100 gigs from June 1st to August 31st…

COLLECTIF MÉTISSÉ: DYNAMITE on stage !!!