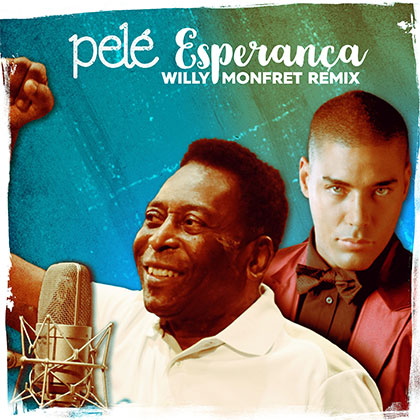 PELÉ
ESPERANÇA (WILLY MONFRET REMIX)
(Mca/Universal)

The Legend!
To celebrate the Olympics in Rio, Pelé released his first single « Esperança » on MCA.
Recorded in Sao Paulo, this song is a tribute to youth and delivers a message of hope for the future.

Willy Monfret, DJ who got lots of attention thanks to his collaboration with Cedric Gervais for "MAKE ME FEEL", produced this tasty remix for dancing all summer in the clubs.