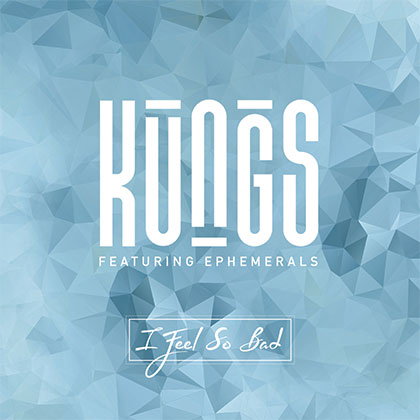 KUNGS FEATURING EPHEMERALS
I FEEL SO BAD
(Barclay/Universal)

Groovy!
The young 19 years old French producer KUNGS is the Hit of the year with his first single "This Girl", number one in 19 countries (14 times diamond record). Discovered on Soundcloud thanks to his remixes, non official ones at first, he has now remixed Lost Frequencies, Axwell & Ingrosso, and David Guetta.

After 4.5 million copies sold of This Girl worldwide, and a second single "Don't You Know" already certified Golden Record in France, KUNGS presents "I FEEL DO BAD", from his upcoming album "LAYERS", to be release on November 4th.

A powerful Anthem which should once again get all the votes!