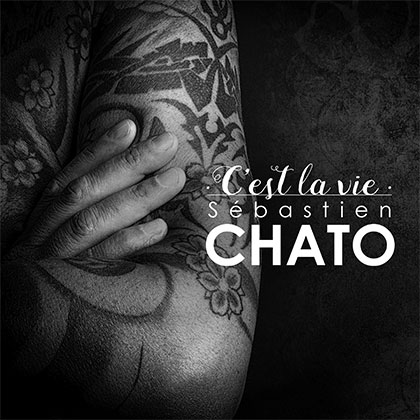 SEBASTIEN CHATO
C'EST LA VIE
(Lanoor/Mca/universal)

New Reggaeton version
Everything started at 6 years old when he won several singing contests. Everything started fast… At 9yo, he recorded his first songs at Philips in Spain, and made a tour with Manolo Escobar, one of the biggest Star in the country (Porompompero).

After a pause in his carreer, Sébastien made the Gipsy music famous in France with his first single « Que bonita eres » sold at one million copies. Other tracks will follow, such as « Baila », « Je veux l'aimer » etc…

In 2001, he was casted for the musical « Roméo & Juliette », one of the biggest successes of the year, in Juliet Capulet's father part. His single « avoir une fille » has been silver record and the album sold more than 1 million copies. He started then a worldwide tour.

In 2015, Universal France asked him to write a song for Kendji Girac: « Baila Amigo » which got a huge success, selling more than 1 million copies.

This new single is the follow up of "Soy" which was played on many radios.

The Gimmick played on a Oud brings to "C'est la vie" a World Music flavour, and this hybrid Pop/World/House Music track is particularly interesting by its singularity.