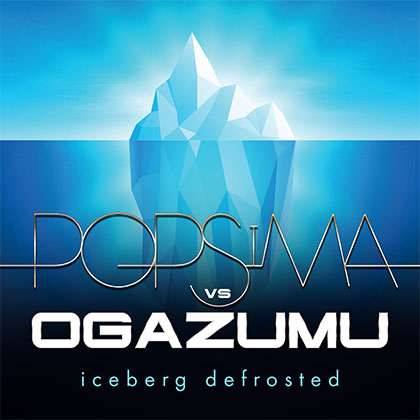 POPSIMA VS OGAZUMU
ICEBERG (Defrosted)
(Creativ Music Group/-)

Electro Cold Wave?
More than 100.000 views on Youtube for the video clip of ICEBERG, directed by Mehdi Semoulin, aka Magicowl (Alice On The Roof), and an atomic club remix by OGAZUMU.

Popsima are Arnaud Arseni, author/composer/performer, fans of Scandinavian Electro, alternative musics and hypnotic melodies, and Ludovic Cutaia, composer/producer/drummer, fan of pop music.

From their common desire to produce a singular music, putting together their influences in a coherent modern style, they created Popsima.
---
Photos

Videos
Clip

Check YouTube!
Acheter
BUY ON BEATPORT