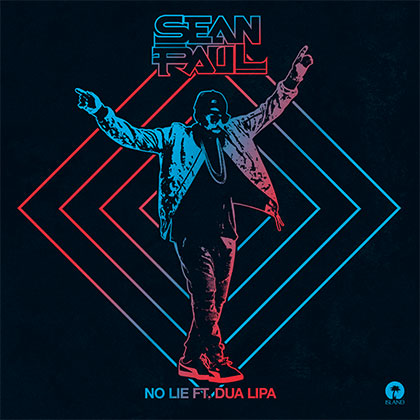 SEAN PAUL
NO LIE FT DUA LIPA
(Island Barclay/Universal)

A Hit!
I can't predict the future, but for this one I'll make an exception…

From the first sounds, you know that SEAN PAUL delivered some massive stuff.

The legendary Hit maker, Sean Paul, king of Reggae/Dancehall, Grammy Award winner, presents his new smashing Hit: "No Lie" with British Popstar DUA LIPA. This collab is added to the 2 previous ones, with CLEAN BANDIT "Rockabye", #1 of the Hit des Clubs DJBuzz on NRJ this week, and "Cheap Thrills" with SIA, ranked #1 on Billboard and #2 in UK.

Sean Paul is one of the most famous vocal imprint in today's music scene, and he keeps on growing this year with a nice serie of Hits, including the track "Cheap Thrills":
- "Cheap Thrills": 76 Million Streams on Spotify and more than 1.3m sales on iTunes, #1 top US | #2 UK (Present for 23 consecutive weeks!),
- Jay Sean (feat. Sean Paul) – "Make My Love Go": 39m streams on Spotify
- Little Mix (feat. Sean Paul) – "Hair": 25m streams on Spotify
- Matoma & Sean Paul – Paradise: 7m streams on Spotify (included on the biggest Dance Playlists, such as "Massive Dance Hits" & "UK House Music").
- Sak Noel & Sean Paul – "Trumpet": 4m streams on Spotify, and a huge presence on social networks with 8.9m views on YouTube, 1.33m Instagram Followers & 11m Facebook Likes.