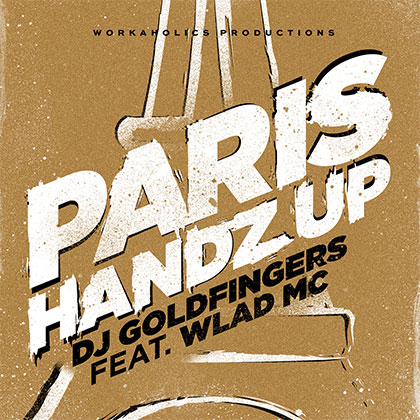 DJ GOLDFINGERS FEAT WLAD MC
PARIS HANDZ UP
(The Workaholics Productions/-)

Put your hands up!
DJ Goldfingers fits perfectly his nickname. The Golden Fingers DJ does miracles when he spins!

He turns to gold everything he's touching, such as his compilations "Double Face" and "Suprême Clubbing", sold at more than 1 million copies.

His secret? Technical skills and a real sense of entertaining the crowds.

After the release of his new compilation "Suprême Hip Hop", and the success last year of "Trust Me", DJ GOLDFINGERS teamed up with WLAD MC to produce a track that will promote Paris worldwide!