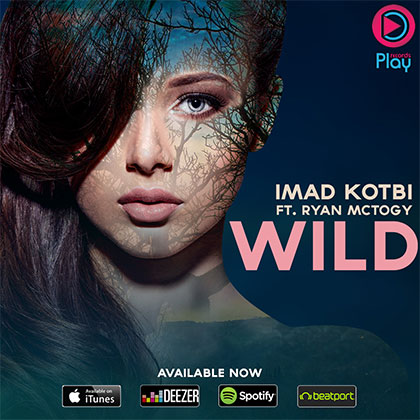 IMAD KOTBI
WILD FEAT RYAN MCTOGY
(Play Records/-)

Brand New Track!
Born in Casablanca (Morocco), Imad Kotbi was raised into a 80s music environment, from Snap to Michael Jackson. He was 12 yo when he started Djing for his friends, using 2 radio cassette players found in the garage of his neighbour. In the 2000s he's resident in many clubs and he is the champion of morning radio shows in Morocco.

In 2015 he decided to focus on his musical carreer, knocking at the door of European labels. Inspired by everyday's life sounds, from Casablanca to London and Paris, Imad Kotbi is working on an album that will mix electronica and soul influences, and you have to get it when it will be released.

After FANTASY which did very well in the clubs, IMAD KOTBI releases his new single, this time with a male vocal: RYAN MCTOGY.

The Pop/House sounds and a very modern bassline make it very easy to spin.