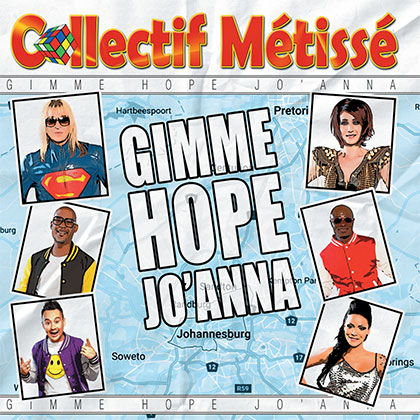 COLLECTIF MÉTISSÉ
GIMME HOPE JO'ANNA
(Mca/Universal)

Everybody knows the song!
Very good idea from COLLECTIF MÉTISSÉ remaking this 1988 hit created by Eddy Grant, dedicated to Nelson Mandela.

It fits perfectly to Collectif's next album spirit, which is revisiting the 80s.

With original and efficient remixes by STEED WATT, NAMTO, and LAURENT H, this pack is a bullet train direct to summer, with no stops!