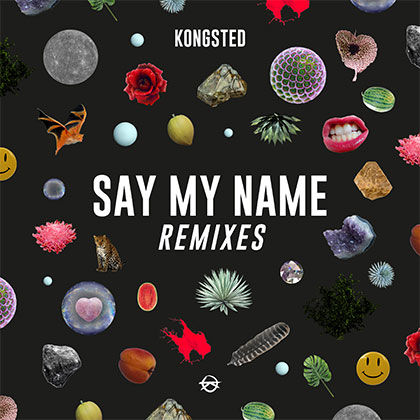 KONGSTED
SAY MY NAME
(Barclay/Universal)

Brand New Track!
One of the most dominant players in the Nordic electronic arena right now is Danish DJ and producer, Kongsted. He has proven himself musically multiple times – latest with the platinum selling hit single Whine Dat – a track that cements Kongsted as an artist with musical foresight and beat skills that reaches far beyond his home country.

This year Kongsted is excited about bringing new music to his fans worldwide.

He has a busy 2017 ahead of him with more than a handful of singles coming out starting with Say My Name that will be released worldwide March 3rd.

Already a big name in his home country, Kongsted has landed numerous nominations and awards since his professional career took off in 2012 with the track "Mardi Gras". In 2014 he took home three out of six possible awards at the official Danish Deejay Awards. In 2015 he pulled the biggest win of them all when he landed the award for "Danish Artist of the Year".

Kongsted has proven himself time and time again – both on stage and in the studio. His very intense and energetic personal style alongside his creative mixing-skills has made him a crowd favorite which also translates into the world of streaming. Since his breakthrough single "Chuck Norris" (>10 million streams) he keeps aiming higher to create a current never-before-heard sound. Latest single Whine Dat is a perfect example on Kongsted's ability to reinvent his music. The song has passed 10 million streams on Spotify.

As an official DJ for the prestigious nightclub network The World's Finest Clubs Kongsted has been requested for clubs all around Europe. Amongst others, some of these include: Just Cavalli (Milano), Club Hollywood (Milano), Byblos (Milano), Carpe Diem (Barcelona) & Gibson (Frankfurt), NoX (Oslo). He was also handpicked to support international DJs such as Pete Tong, AVICII, Tiesto and Martin Garrix at their visits in Denmark.