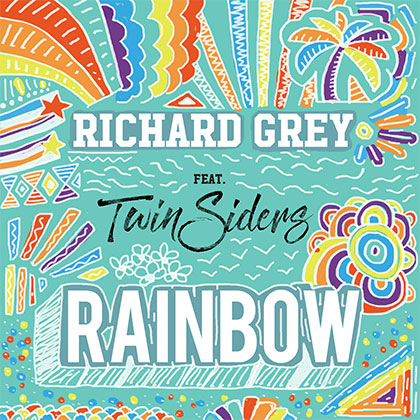 RICHARD GREY FEAT TWINSIDERS
RAINBOW
(Barclay/Universal)

Feeling good!
NEW FLASH DRIVE REMIX! (Tech-House)

For almost two decades, the legendary DJ and house music producer Richard Grey has created some of the most memorable dance tracks known to man. Originally from France, Richard played a massive part in developing the "French Touch" style in the latter half of the 1990s. He has a dizzying array of productions and collaborations with some of the biggest labels around including Spinnin', Subliminal, G-High, Ultra Bass, Pacha, Pornostar, House Session Germany.

He has worked with some of the most talented names in the industry such as Shakira, Erick Morillo, Armand Van Helden, Junior Jack, Harry Romero, Jose Nunez, Antoine Clamaran, Robbie Rivera, and Yves Larock to name a few. The calling of the clubbing capital of America has now brought Richard to fabulous Las Vegas where he's wrecking dance floors on the countries mainstage!