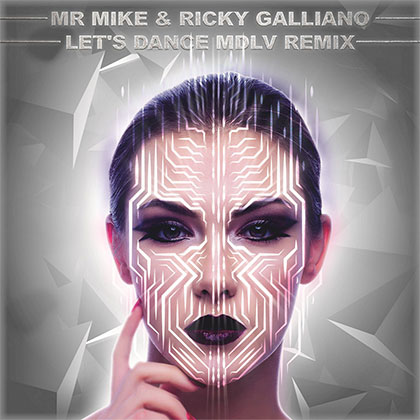 MR MIKE AND RICKY GALLIANO
LET'S DANCE
(Space Party - Creativ Music/-)

Remixed by MDLV!
Mr Mike is known as a pioneer of Swiss dance music culture after hosting for many years the legendary "Pump It Up and Groove Lift" radio shows on national radio Couleur 3.

He produced various tracks in collaboration with Dj Djaimin as the Black and White Brothers releasing the classic hits "Put your hands up in the air" and "Pump it up" which gave him the international recognition that still holds today.

Mr Mike teamed up with Swiss DJ Ricky Galliano (Geneva) for this pure Dancefloor track, remixed with talent by MDLV.