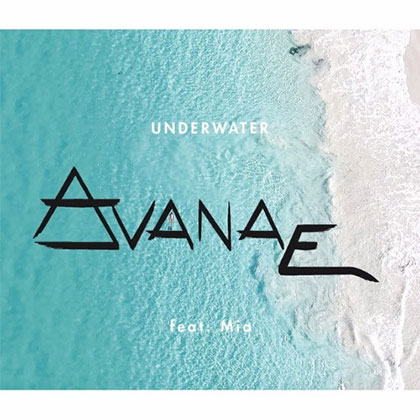 AVANAE FEAT MIA
UNDERWATER
(Barclay/Universal)

Brand New Track!
Avanae is a 25yo producer from South of France. He says he's doing « feel good » music. He has many musical influences, funk, electro, house & pop, among others. He gets his inspiration from his experiences and his many travels.

Avanae started music at 9yo. Learning piano, then drums as a teenager, he started writing songs while at school.
After playing in several garage bands, he decided to create his own thing, with his gear and his software.

Early 2017, the producer contacted the label Sound Of Barclay thru social network, and send them his demos. Amazed by Avanae's talent, the label signed him immediately.

The single « Underwater » recorded with French singer Mia, is about Nature and large spaces, thru a mineral, aesthetic and summerish Deep-House track.