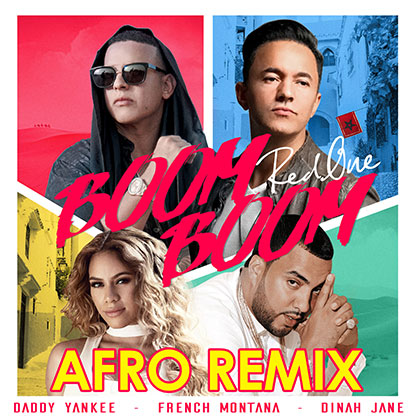 RedOne Feat Daddy Yankee, French Montana & Dinah Jane
Boom Boom
(Redone Records/-)

Afro Remix!
NEW! Afro Remix!!

We don't have to introduce RedOne, the famous producer who made more than 70 international Hits, with Nicki Minaj, Lady Gaga, Jennifer Lopez, Usher, Quincy Jones, Enrique Iglesias, Nicole Scherzinger, Mary J Blige, Cheb Khaled, Maylene Farmer, One Direction, Midnight Red, Chawki, and many others…

This new single "Boom Boom" features Daddy Yankee, French Montana and Dinah Jane. This track is an explosion of positive energy, and Youtubers have seen it, with 30 million views in 2 days!!!

A REAL Hit, and a remix by TIESTO!