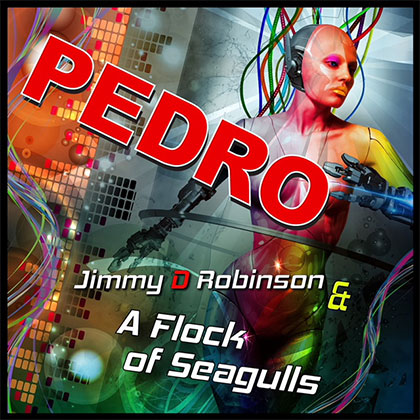 JIMMY D ROBINSON & A FLOCK OF SEAGULLS
PEDRO
(Mind Juice Records/-)

Brand New Track!
Legendary Grammy-winning band, A Flock of Seagulls, teams up with American poet Jimmy D Robinson to deliver a Puerto Rican dream track titled, "Pedro".

The addictive "Pedro" release eminates from the balmy chill track produced by Josh Harris, with lyrics taken from the Jimmy D Robinson original poem found in his latest published book of poetry.

Steamy-hot remixes transform "PEDRO" into a journey of provocative awakening, with sweltering productions from Dave Audé, Mike Cruz, Mauro Mozart, Edson Pride & Leandro Moraes , Radiopunks, Daniel Slam, Timothy Loop, Nacho Chapado, and more!