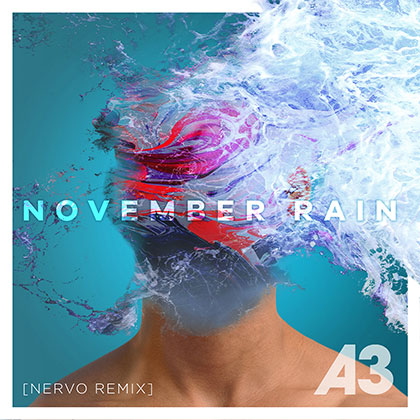 A3
NOVEMBER RAIN [NERVO REMIX]
(Wonderfly Music/-)

The NERVO asset!
- "Music is life. It's everything. All the strands of my life coming together and I'm just telling stories about it."

A3 is an international dance music artist who has had 5 top singles on the UK charts. His tracks have been remixed by many of the world's most reconizable DJs, including Paul Oakenfold, Durrant and More, Moto Blanco, Stereojackers vs Mark Loverush, Super Stylers, Danny Lee, Poet Name Life, Westfunk, and now the awesome sisters and grammy winners NERVO!

Please note also in this pack the Steve Manovski (Sigala/John Newman) and Beyond Love Remixes!

A3 is known for delivering uplifting tracks focused on celebrating life and love, which resonates with people on a passionate level across continents. Born in Asia and raised in NYC, A3 lives now between Paris and the UK, thriving on cosmopolitan influences for the music he creates.

CHECK THE PDF!