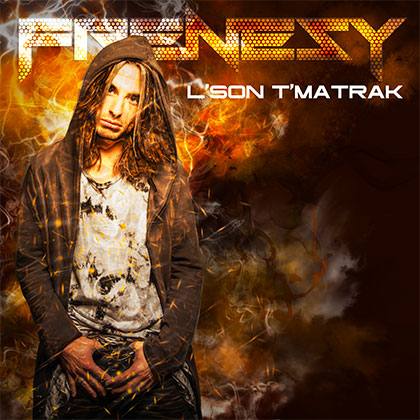 FRENESY
L'SON T'MATRAK
(Cabaret Sonic/-)

Frenesy's world!
Ladies and Gentlemen, welcome into Frenesy's amazing world, a world full of cosplayers, vintage rockers, Glamour and crazy parties…

Frenesy is a musician, a real one, with the guitar, and a voice that fits accordingly.

With his buddies cosplayers helping, and always with his cameraman Switch, who's talking and commenting the scenes, Frenesy became a Youtuber, to make you enjoy his adventures.

15 years ago, the Underground world was hidden, invisible.
Today it's yours, on Youtube!

If you're wondering where are the young people who want to have fun, here's the answer: they probably are with Frenesy, right now, partying!

Very soon a remix contest of FRENESY's track, with 1.000 Euros to the winner, 500 Euros to the second, and Dj Headphones Yamaha HPH-MT7 White to the 3rd. Check your mailbox!