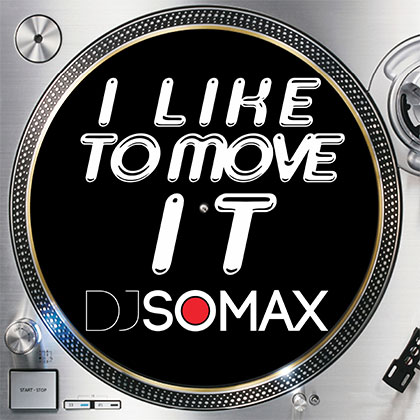 DJ SOMAX
I LIKE TO MOVE IT
(Arcaprod/Universal)

Brand New Track!
In the middle of his club tour with the Tendance Fashion Mix parties, DJ SOMAX is preparing a new concept: I Love 90s!

What more logical than diving in the 90s music goldmine, and revisit the massive Hit I LIKE TO MOVE IT, with his buddies remixers STEED WATT, DJ JULS, NAMTO, LAURENT H, DJ FRED.

The remix he made by himself will astonish you!

Supported by a vocalist that you'll recongnize immediately - a hint: this DJ Producer is one of the founding members of COLLECTIF MÉTISSÉ and just lailed a worldwide Hit!
Come on… you get it?

I LIKE TO MOVE IT, 8 versions of a Dancefloor filler!