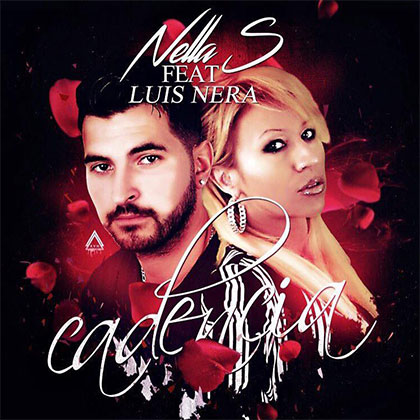 NELLA S Feat Luis NERA
CADENCIA
(Electro Play Records/-)

Brand New Track!
Nella.S, vocalist and song writer, is now considered as a French artist, with many inspiration sources, from "classical" (Jean-Jacques Goldman, Michel Berger, Serge Gainsbourg) to "modern" (Beyonce, Lady Gaga, Justin Timberlake, Eva Simons or Aretha Franklin).

As a teenager, she competed in many singing contests, and her dream to become a professional grew at that time. The last will of her dying father made her decision to make her professional debut in 2104. Naturally, with audacity and persistence, she gained notoriety, making openings for artists such as Lee Mashup, Edalam and Stone Marley in 2015.

Engaged in charity and associative actions, Nella.S shows a sincere and touching personality, supporting various organizations, such as Restos du Coeur and care centers, thru free performance.
Close to her public, she releases regularly her own productions, surfing on the Latin, pop and Dancefloor waves with her special feminine touch.

Nella is back with a new song, signed on a french Label: CADENCIA with 2 versions, a very Caliente Radio Edit made by GWADADAS and a Club Edit made by EVAN.C and it will fire up the Dancefloor in this early 2018.