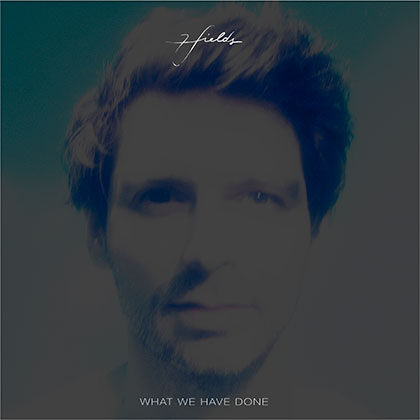 7FIELDS
WHAT WE HAVE DONE
(7fieldsmusic/Motor)

Brand New Track!
7Fields is the solo project of Wolfgang Schrödl, a Berlin-based electronica folk musician. Having achieved first successes - plays/rotations on relevant radio stations (including DeutschlandRadio, SWR3, BAYERN2, N-Joy, RadioEins, FluxFM), over 400,000 streams on Spotify and entries in the German Club (DCC) and Dance Charts (DDC) - he now releases with "What we have done" another single from his 2017 debut, including three interesting remixes.

In several songs by 7Fields - the name by the way is a reference to his youth: he grew up in the district 7 Morgen, i.e. a settlement consisting of seven field units - he writes about loss as well as suppression, two aspects, with which Schrödl had to deal with intensively recently. "What we have done" is a representative piece for that topic. It treats saying farewell as a stroke of fate you have
to learn coping with, but also as a partially self-inflicted process, which is being faced far too late.

The release is not a mere debut: Schrödl was the songwriter and singer of the indie pop band Liquido, which - rarely enough for a German band - sold millions of records at home and abroad.
But 7Fields is clearly different and a very special kind of encounter that one should give enough time: 7Fields does not make music that you run casually, it's a bit more special, more artistic and intense than the usual radio feed - luckily.