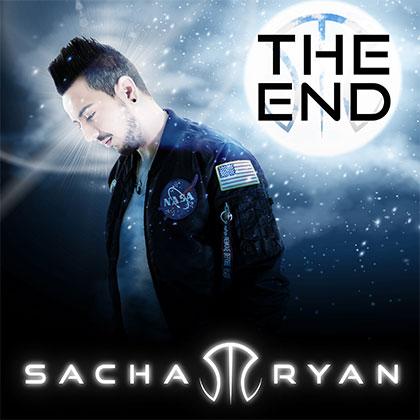 SACHA RYAN
THE END
(Ummo Prod/-)

Dreamer!
Sacha Ryan is a dreamer, and he gets the means to make his dreams come true.

This French artist & songwriter from Lyon, fell for music when he was a child, and took vocalist workclasses with the best (Juliette Solale, le SMOM, Muriel Senior, M6 Music, Marie-Lys Langlois, Opéra de Lyon, and CVPROD with Richard Cross' team).

Following his tunes "Incomplete" and "I Wanna", Sacha Ryan presents his 3rd single, produced in one of the best French studios: TMP Recordings.

More than that, the tenacity of this boy is exceptional, and he improves his performance and his writing skills, project after project.

And do you know what happen to those who are tenacious, who provide themselves the necessary means, and never give up dreaming?

Well, they succeed!