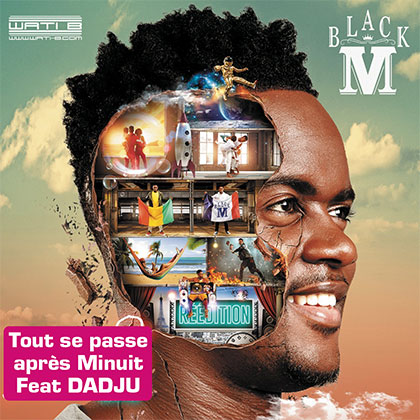 BLACK M Feat DADJU
Tout se passe après Minuit
(Wati B/Jive/epic/sony)

The Opposition of Style!
The genius in this collaboration sits in the opposition of style.

2 massive Stars side by side are celebrating the growing tension before the party, waiting for the paroxysm of the evening.

This is a feeling that you, DJs, know very well, the moment when you feel that something is going to happen, that this party will be like no other, and that gamblers will gamble…

This adaptation of Shaggy's classic is particularly well made, it is a massive Dancefloor banger, with its "Punchy" extended bonus version!