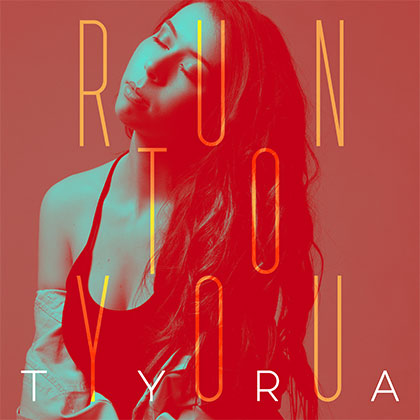 TYRA
RUN TO YOU
(Tap-water Records/-)

Goodbye Winter - Hello Spring!
TYRA is going to make you forget about the cold temperatures with her new Single, "Run To You".

After major Chart successes in six different countries (British Music Week "Upfront Club Charts", DDJC, SDC, DJ Charts Austria, Buzz Charts France, Hit des Clubs in France, iTunes Charts Luxembourg) with her Debut Single' "Running" and following Single' "Heartbeat", TYRA collaborated again with producer George Preston who worked on her Heartbeat Remix. Moreover, Thomas Godel added a second remix to the bundle and delivers a fantastic piece of club music.

The Heartbeat Remix peaked #9 iTunes Luxembourg Dance, #96 iTunes Luxembourg and reached Top 5 on the Swiss Dance Chart (#3), British Music Week Upfront Club Chart (#5) and The Buzz Chart (#5).

5-digits Streams on Spotify on her released Songs substantiate her up and coming success.

Now TYRA is following up with her vocal-driven and melancholic melody of « Run to You », which will take you to a far and different place. Expect "Run to you" on April 13th as download and stream.