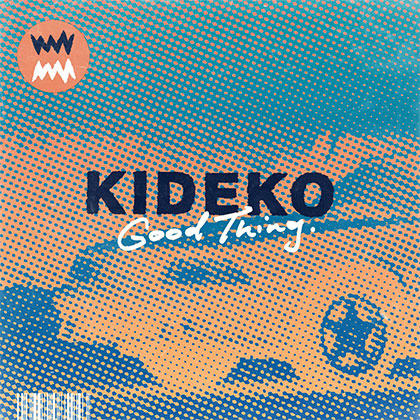 KIDEKO
GOOD THING
(Ministry Of Sound/Jive/epic/sony)

Classic & modern at a time!
Kideko's new single for Ministry of Sound is the almighty 'Good Thing', and set to become one of this summer's biggest anthems. 'Good Thing' (with a nostalgic vocal performance from London based vocalist, Alex Mills) hits that pop jam/club cut sweet spot, with Kideko (aka Ryan Hurley) dialing down the BPMs and turning up the funk for 3 minutes of brilliant, contemporary electronic music.

Written and produced by the young British DJ/producer, 'Good Thing' is Kideko's third single for Ministry of Sound, following his collaborations with Tinie Tempah & Becky G ('Dum Dum'), and his breakthrough chart hit with Nadia Rose, George Kwali, and Sweetie Irie ('Crank It'). To date, Kideko's amassed over 45 million combined streams, 7 million YouTube views, and in excess of 1.1 million Shazams, and 'Good Thing' will no doubt bolster the 25 year old's already impressive list of stats.