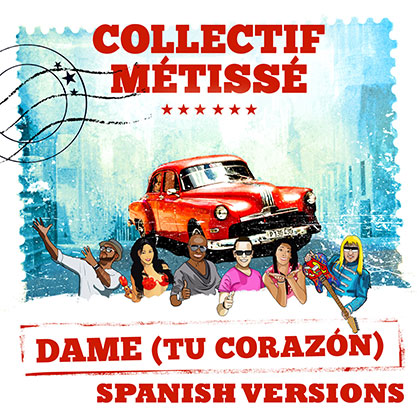 COLLECTIF MÉTISSÉ
DAME (TU CORAZON)
(Mca/Universal)

Spanish Versions!
Collectif Métissé shows its new single, 100% original, "DAME (Tu Corazón)".

This unexpected entertaining track is mixing Spanish & French languages in a classy way, and the result is a potential summer Hit!

Following the trend of big Latin productions, everything is there to make inevitable this first single of the incoming album "SUIS NOUS SUR LA ROUTE"

"DAME (Tu Corazón)", spin it again and again!