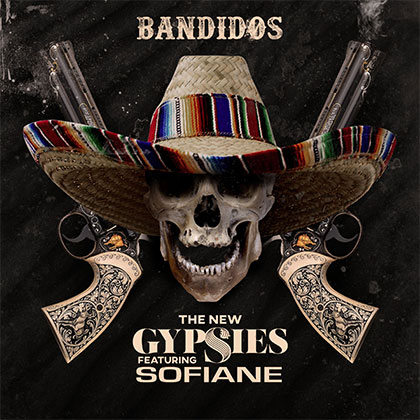 THE NEW GYPSIES FEAT SOFIANE
BANDIDOS
(Capitol Music Group/Universal)

An Alien!
You know that some tracks are called "ALIENS".

Just like white whales, they are very rare, and you recognize them as soon as you hear them. The thing which makes a Uturn compared to the trend, which makes you doubt about knowing anything about this business anymore, which makes you thrill and be enthousiastic after a while, and regain trust about this business…

Well, "BANDIDOS" is one of them!

What more surprising than SOFIANE's energetic flow dropped on a cuban instrumental with magic voices of the NEW GYPSIES all along the chorus. (the ones you already know).

Best part is that it works, because music is like DNA: fusion of styles produces the most beautiful babies!