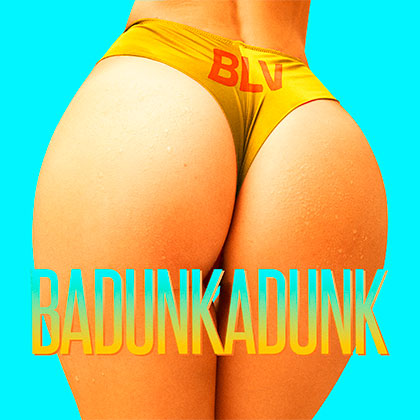 BLV
BADUNKADUNK
(Club Riviera/Universal)

New Remix!
NEW AVANAE REMIX (7)

Producer on the rise on the new French electro scene, BLV started getting noticed on Soundcloud with his record-busting remixes for Nelly Furtado, Rihanna and 2Pac. He quickly went on to produce his own tracks before writing the instrumental for one of the biggest hits of 2015, "On Verra" by French rapper Nekfeu. The single was certified triple diamond with more than 100 million aggregated streams, a nomination to "les Victoires de la Musique" and the prize CSDEM of the most streamed song.

He was picked to remix many international artists, including Imagine Dragons, LP or BØRNS, before releasing his 1st EP "Suave" which entered the Apple Music charts at #5 and totted up millions of plays. We see him reconnect with his first love, groovy rhythmic tracks peppered with vocal samples.

Collaborations kept pouring in and as the versatile artist that he is, BLV boasts extraordinary chameleonic skills. He produced singles for French artists of all backgrounds as Brocken Back (co-production of the last single 'The Sonner The Better'), Mai Lan (arrangements of the single 'Vampire') and Isha (production of the title 'Rien') and he travels across the world to write songs. He also works for big American names whose collaborations will see the light of day soon.

He released "Warrior" last summer, a single that totted up 1 million aggregated streams along with a meaningful music video shot in Thailand.

Today, BLV reveals his new EP 'Chrysalide', a 6-title EP produced between Paris and Los Angeles, with singer guests as the captivating Mai Lan. This EP is carried by the pop and sensual single 'Badunkadunk', full of Summer vibes and powerfully sexy. It has already been plugged on a short movie by YouTube sensation Cyprien, whose account has over 5 million views.

Onstage, after playing at Solidays festival, Printemps Solidaire on Champs-Elysées and Parisian clubs, he prepares a live performance that he can't wait to reveal.