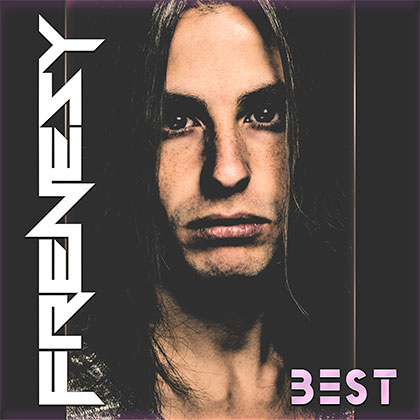 FRENESY
BEST
(Cabaret Sonic/-)

New Single!
Ladies and Gentlemen, welcome into Frenesy's amazing world, a world full of cosplayers, vintage rockers, Glamour and crazy parties…

Frenesy is a musician, a real one, with the guitar, and a voice that fits accordingly.

With his buddies cosplayers helping, and always with his cameraman Switch, who's talking and commenting the scenes, Frenesy became a Youtuber, to make you enjoy his adventures.

15 years ago, the Underground world was hidden, invisible.
Today it's yours, on Youtube!

Inspired by the FRENESY PARTIES, the new single "BEST" has the energy of full moon nights, pool parties, and unchained summer break.

The promo pack gets one Extended and 2 remixes, one by the Past Travellers, which is very "French Touch Groovy" and a Future Bass remix by Jaimy Jay.

Checkout the Lyrics video!