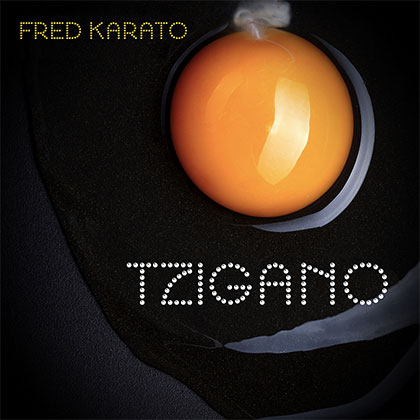 FRED KARATO
TZIGANO
(130 Bpm Prod/)

Brand New Track!
Fred Karato is one of the most talented sax players on the scene Electro in Paris and abroad. Solicited by many artists and DJs, he's always up for new experiences.

His curiosity push him far away in new collaborations and musical experiences, particularly through exploration of other cultures. Always seeking for new trends, he 's surfing on the wave Electro and acoustic with humility and authenticity.

The gypsies are originally coming from India. Nomads, they came through Persia, Iran, and Arabian countries. True to their culture, thanks to their improvisation skills, they always adapted their style to the countries they visit. Each time, what they keep from other cultures make them even more singular.

Fred Karato took his inspiration from these people, mixing Hindi vocals with percussions, Electro sounds and oriental melodies to give us TZIGANO, a very entertaining track, dancing and exotic, at the image of these eternal travelers.

Let the music take you away!