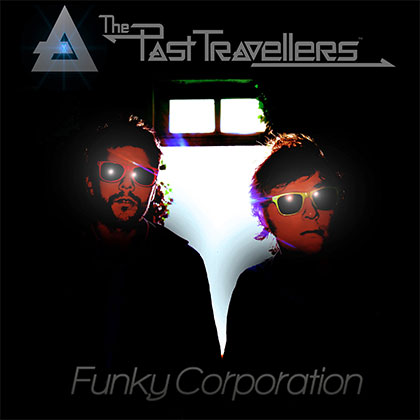 THE PAST TRAVELLERS
FUNKY CORPORATION
(Cabaret Sonic/-)

Brand New Track!
It's always through imagination that the most exciting adventures happen. The Past Travellers are the perfect illustration of this.

Tom, (lead vocal,keys,machines) and Pierre, (guitars & backing vocals) are both born in the 90's but the power of their imagination led them musically another way.

Those 2 young men are actually born in the 60's and take a walk with their youth in a retro-futuristic decade, a sort of temporal hole, somewhere between the 70's and the 80's.

They are volunteers for a trip in a time machine, this duet now finds itself propelled into 2016. Equipped only with their instruments and their knowledge, The Past Travellers are here to regale our ears with revisited timeless pearls of disco-funk.

They are heart brothers with Chic, Imagination, Michael Jackson, George Duke, Giorgio Moroder, Earth Wind & Fire. They also have an
infinite connection with Daft Punk, Todd Terje and Mark Ronson… Great music, I'm sure you'll agree, in such a family.