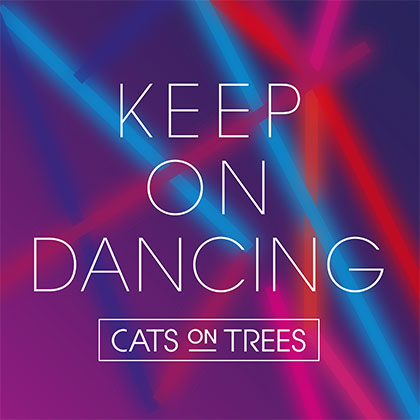 CATS ON TREES
KEEP ON DANCING
(Tot Ou Tard/Wagram)

Remixed by Boris Way!
Cats On Trees is a duo piano/Drums whose first album released in 2013 had an incredible success. This album, driven by Hits such as « Sirens call » & « Jimmy », sold more than 200.000 copies (double platinum), followed by a 2 years tour with more than 200 gigs.

After 3 years, the awaited new album "NEON" was released on March 16th. Ten tracks charming and efficient, with unrivaled melodies on top of pop-electro beats, feline vocals by Nina and this happy melancholy which is their particular imprint.

"Keep On Dancing" is the first feverish and uplifting anthem from this new album, remixed for the clubs by talented DJ Producer Boris Way.