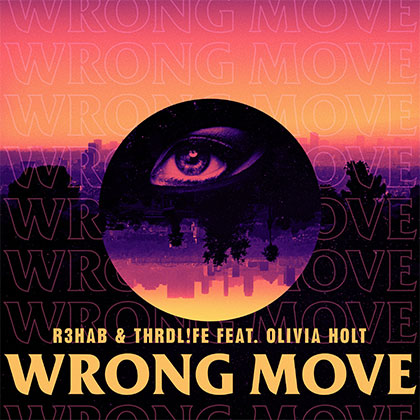 R3HAB & THRDL!FE FEAT OLIVIA HOLT
WRONG MOVE
(Ministry Of Sound/Jive/epic/sony)

Brand New Track!
THRDL!FE, R3HAB and Olivia Holt are joining forces on the brand new track "Wrong Move"

DJ Producer R3HAB keeps on bringing electronic music to higher levels! The talented globe-trotter, praised by Forbes and Billboard Magazine, got these 7 past years hundreds million streams, while performing in clubs worldwide. R3HAB made of 2018 his best year so far, with singles such as "Lullaby" with Mike Williams and his pop remixes, such as "Hold On Tight", collaborating with British phenomenom Conor Maynard.

The South London based duo THRDL!FE is getting its third official release on Ministry Of Sound, after previous singles 'Can not Buy Love' and 'For Love'. For the last 2 years, the duo worked with the biggest names of the Dance Music scene in Europe, USA, and United Kingdom. THRDL! FE became famous by remixing a track of London Grammar, which made their streams go rocket high (more than 1M) and increased their fanbase significantly…

Last but not least, Olivia Holt is an actress who appeared regularly in Disney productions, and playing in a new Marvel TV serie « Cloak And Dagger ».