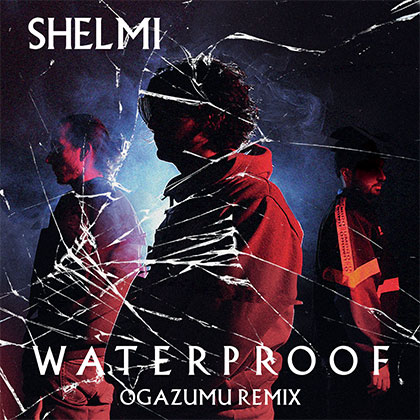 SHELMI
WATERPROOF
(Tot Ou Tard/Wagram)

Brand New Track!
After many stage experiences, Sacha, Benjamin and Celio decided to write and sing in French language.

They recorded the album NO GO ZONE, which tells the story of the absurdity of the capitalist system. The song WATERPROOF is from this album, and its subject is precariousness which does not stop it to get a soulful vibe… and to be a summer banger!

SHELMI is at the image of their generation, sacrified but not lost. A youth that oscillates between temptation of melancholy, and the inevitable uprising. Nevertheless, SHELMI makes the choice of optimism. Their songs are smiling finger gestures, looking at the world with a sense of humor and and a deep airiness.

Carelessness and self-mockery become effective refuges,
musically transcribed by a pop freshness, a sense of the punchline, and a great dose of insolence.