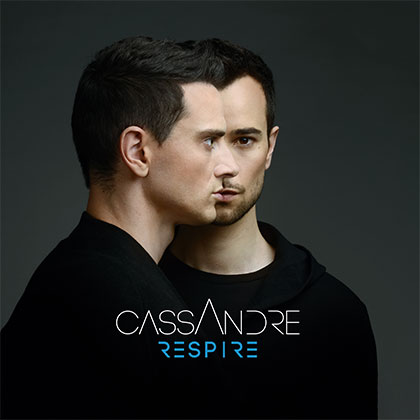 CASSANDRE
RESPIRE
(Warrior Records/-)

Very very classy!
CASSANDRE, is:
- 2 ALBUMS produced by Tiery-F (Tal, Amir...)
- 100.000€ RAISED IN 4 DAYS on the website My Major Company (absolute record)
- AMAZING PARTICIPATION to X-FACTOR
- MORE THAN 600.000 VIEWS on YouTube
- 200.000 STREAMS
- 10.000 FOLLOWERS on Social Networks
- 124.000 FOLLOWERS for Flo (member of the group), who is the 1st French Youtuber on ASMR (Autonomous Sensory Meridian Response)
- PLAYLIST PANEL PLUS (LORFM, Mona FM, Radio 6, etc)
- VIDEO CLIP broadcasted on NRJ HITS and MTV
- 30 CONCERTS (including la Cigale, le Divan du Monde, la Boule Noire, and openings for Florent Mothe or Christophe Willem)
- MUSIC DESIGN FOR FASHION SHOWS of stylist Eymeric Francois
























---
SAM
- FRANCE
Club extended mix et Kid Legacy edit les plus adaptés par rapport au tempo initial du titre ! Je like !

Jay Sérano
- France
Une bombe ce pack,yes club extended,people deep remix,kid legacy remix et Mico C remix,merci cassandre,let's go ..JAY Sérano DJ

Photos


Videos

Check YouTube!
Acheter