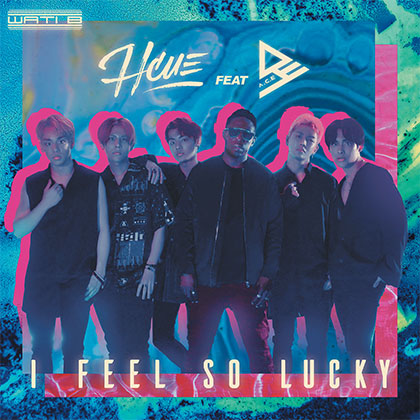 HCUE FEAT A.C.E.
I FEEL SO LUCKY
(Wati B/Jive/epic/sony)

K-POP!
Well known in the Hip Hop scene for more than 20 years, official DJ of Sexion d'Assaut, Black M, and then signed as an Artist on Wati B label, Hcue joined a prestigious roster to prepare his first solo project: « I FEEL SO LUCKY » feat A.C.E

For some time, Hcue had the idea of featuring artists from all parts of the world. He needed to create music which speaks to everyone, mixing influences and cultures.

He started his ambitious project in 2017 with his 1st single « Don't Say No More » featuring singer from Balkans Kida. The video got more than 4 million views on Youtube.

He's looking towards Asia with his new single « I Feel So Lucky », featuring upcoming group of K-pop scene: A.C.E.

Looking for insiration on Internet, HCUE saw a video of A.C.E. A choreography on the EDM song « Callin ' ». Amazed by the band's universe, HCUE checked them more closely. At this time he knew he wanted to make a collaboration with them ASAP.

Same evening, without telling anybody, he started to work on a production in his studio, and sent a demo to his label, who transfered it to ACE's management based in Seoul. Some days later he received a clear Yes from the group, who loved the demo and wanted to collaborate with HCUE.

Several weeks later, HCUE flew to South Korea to meet the group, and shoot the video with famous Korean director DOT. Result : a great international Mashup, full of surprises!