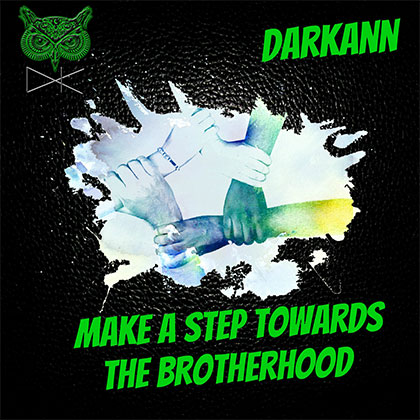 DARKANN
MAKE A STEP TOWARDS THE BROTHERHOOD
(Pulse Records/-)

Brand New Track!
DARKANN made his first EP with a Brazilian label, and for 6 years he's releasing his tracks thru Soundcloud and Youtube. Many collabs, in particular with Jason Maek and Zeana in Chicago, Hyle in China and Tamra Keanan in Ireland.

He's from a generation of composers and producers betting on the opening, mixing melody and Electro. An hypnotic beat upon minimalistic kicks and percussion.

With « Make a step towards the brotherhood » the progressive parts are mixing synth lines with vocal FX. This is not 100% Electro House, and it feels like Melbourne Bounce. With his first official single, DARKANN is aware of the crowd's needs, and it's the first opus of a long serie to come, on the label from Lille PUSLSE RECORDS.