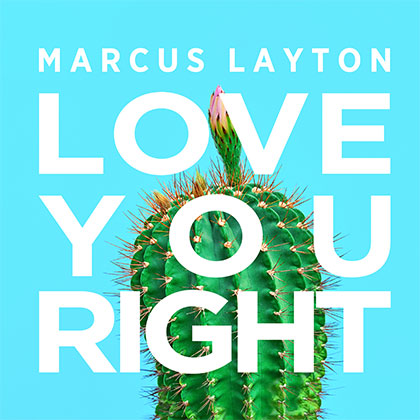 MARCUS LAYTON
LOVE YOU RIGHT
(Full Of Grace/-)

Brand New Track!
Question: does electronic music contain emotional and soulful elements? Far beyond 'all-faders-to-the-max' mentality and highly endorphine driven 'hands-in-the-air' tracks? Easy answer: Sure thing. Ask Marcus Layton: emotion and soul are real must-haves featured in all his productions.

After producing highly acclaimed remixes and producing for Rihanna, Coldplay, Kosheen and many others, Marcus focuses on his own work. Since he started his career this notorious sound researcher turned out to be a real DIY professional taking control of every detail of his extraordinary work. Marcus knows best how modern electronic and dance music sounds and how to achieve it in the studio: a pure vision of infectious electronic music.

Marcus Layton's debut single "For You" reached more than 14 million streams on Spotify and he recently produced remixes for artists like UK based Izzy Bizu ("White Tiger" over 22 million plays). The second single "Cold in California" reached in the beginning over 12 million Spotify streams and millions of plays across all other platforms as well. The summer-song hit the radio top50 charts in Germany.

After playing a lot of shows and festivals (Sonne Mond Sterne, Lollapaloza) Marcus returns 2018 into the music-circus with a lot of new music. He traveled the world and wrote with many other great artists and writers to make sure that every little detail is based on the highest possible level.

The new single "Love Me Right" is a perfect example for creating a club sounding and uplifting track with a lot of soul, happy-sadness and cinematic atmosphere. The hook is phenomenal simple and super catchy.