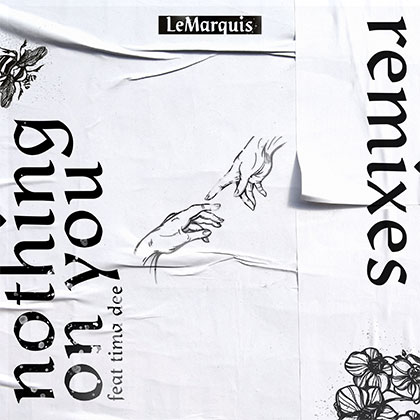 LEMARQUIS
NOTHING ON YOU FT TIMA DEE
(Club Riviera/Universal)

Brand New Track!
LeMarquis - his first name is Théo - is a 24yo DJ Producer from Nîmes, France, living in Paris, influenced by future beat, RnB and pop (he refers often to the Beatles, Daft Punk, Tame Impala and Travis Scott among his fav artists).

Early 2018, LeMarquis has published his 2nd EP on Club Riviera, which showed a turning point: LeMarquis put his vocal on all the tracks.

Song writer and performer, LeMarquis showed his singularity, sophisticated and accessible at the same time. He's one of the few producers on the Electro scene to sing on his own productions.

3 million streams of 'Signs' later, and a nice success in the clubs and radios for the single 'Up All Night', LeMarquis is back to show new sides of his talent.

Early 2019, he presents the duo 'NOTHING ON YOU' with American singer Tima DEE.
A more mature track,melodic & sensual, uplifting, entertaining and very pop. A clean melody where vocal interact with each other, on a smooth House kick which gives to the track all this Dancefloor potential. 'NOTHING ON YOU' has been reworked by Tony Romera, BLV, Alvy & DiscoRazor (Remixes EP out on January 18th).

LeMarquis has been selected in SPOTIFY's NEW TALENT 2019 published last month.