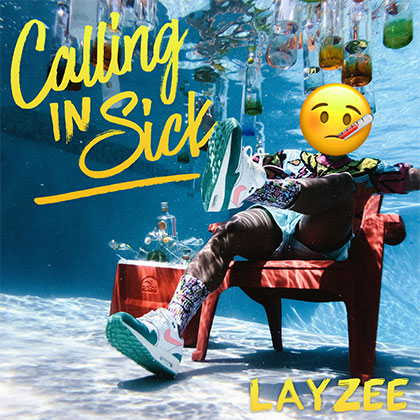 LAYZEE
CALLING IN SICK
(Diezel Records Pop/-)

On prescription-only!
LayZee is back with another Summer Smash that is just what the doctor ordered!

Back from a recent tour of Australia, LayZee is set to release his latest single, "Calling In Sick" in the Spring of 2019. With Soca vibes, heavy beats, and an EDM twist this track has all the makings of an instant dancefloor classic and will have party goers across the country pulling a sicky.

"Calling In Sick" picks up nicely from LayZee's previous single "Come On Everybody" which enjoyed huge support from DJ's across Europe, peaking at #3 in the French Buzz Chart, #12 in the UK Urban Club Chart, #32 in the Deutche Urban Chart and #79 in the Deutche Dj Chart.

The former frontman of 90's mega-group Mr President has moved away from the nostalgic sound of his 90's past but still maintains his high-energy and charisma. This singles Euro-dance/Dancehall fusion is as infectious as past hits "Coco Jambo" and "I Gave You My Heart" and LayZee's vibrant style is as appealing to today's audience as it was back in the 90's.