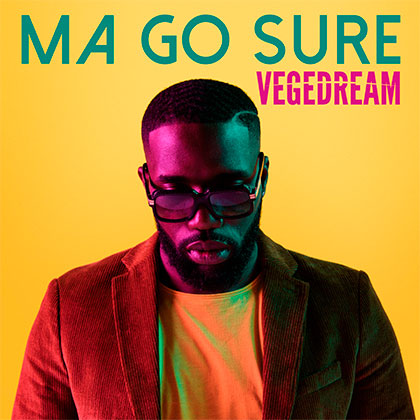 VEGEDREAM
MA GO SURE
(Mca/Universal)

Brand New Track!
He spent a few years in his childhood in Gagnoa, Ivory Coast, which gave him the gimmick "This is Vegedream from Gagnoa", present in several of his songs (Ramenez la coupe à la maison, La Fuite, Marchand de sable Part. 3, La Moula, Mama he, Reviens dans ma vie or le Le 4 Mai C'est La Loi de Naza).

Member of the group LA SYNESIA which he founded with his friends, he started a solo carreer with "La Fuite", which became viral. He released a first album "Marchand de Sable", then a reedition with 10 unpublished tracks.

In 2018 the song "Ramenez la coupe à la maison", played after the win of French soccer team of the 2018 world cup, became the official French team victory anthem, which gave him a massive exposition in the medias with 108 million views on YouTube. He's also in the soundtrack of the film Taxi 5 with his song "Du Temps".

He made lots of collaborations, with Naza, Dadju or Keblack.