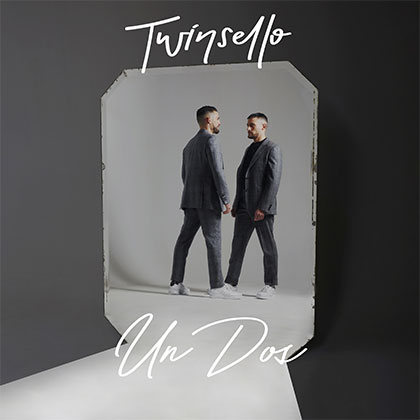 TWINSELLO
UN DOS
(Monarchy Music/Universal Music)

Including Namto Remix!
Born from a Belgian mother and a Spanish father, the Twinsello twins are surrounded by music from their early age. Pushed by their grand father musician, these 2 self-made artists have a very unusual scholarship path. Naturally gifted for music, they sing, play piano, sax and trumpet, and started to perform classical music, jazz, and French pop.

They follow thru reggae and Latin music in different bands, and finished their music school at 15yo, because of their absolute earing ability.

In 2016, the twins started their musical carreer by making mashups of Stromae, Maître Gims, MHD or M Pokora, and they got more than 4 million views. They are releasing their first single « Un Dos » !