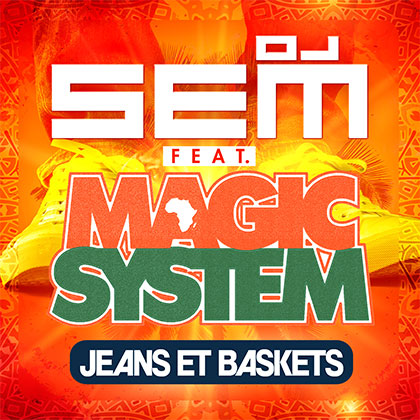 DJ SEM FEAT MAGIC SYSTEM
JEANS ET BASKETS
(Mca/Universal Music)

Brand New Track!
In 2017, DJ SEM litterally blew up the roof last summer with « Mi Corazon ». This Hit featured Marwa Loud, the pop Urban revelation at the time.

« Mi Corazon », is :
• 185 million views on Vevo
• Platinum Single (+30 million audio streams)
• 8 times #1
• 13.000 Radio plays (NRJ/Fun Radio…)

In 2018, the single « Magic In The Air » by Magic System xas the anthem played in all stadiums during the Football World Cup in Russia.
DJ Sem and Magic System are teaming up to deliver the 2019 summer hit.