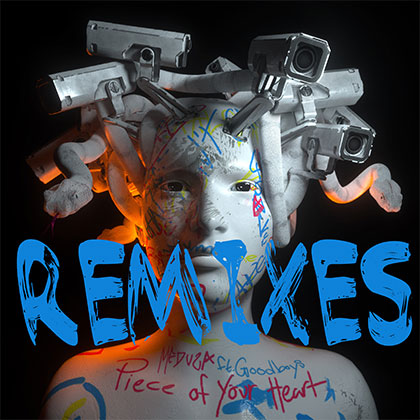 MEDUZA FEAT GOOD BOYS
PIECE OF YOUR HEART
(Mca Electro/Universal Music)

REMIXES!
REMIXES AT LAST!

[Source: EDMTUNES]

Making their way onto the scene is the production trio Meduza. They have just released their highly anticipated debut track titled 'Piece of Your Heart'. 'Piece of Your Heart' was first picked up by BBC Radio 1's'Dance Anthems' radio show last July. The track was later picked up by Tiësto and played out during his 'Club Life' radio show.

'Piece of Your Heart' features a mesmerizing bassline that might remind you of the UK house trio Disciples. Meduza was tagged as being the "hottest signing" of Amsterdam Dance Event in recent years, and after checking out this track, I can totally understand why. If you check out the ad libs turned "bassline" at 00:39, you might understand too.
With this being only their debut track, we can't wait to hear what more the trio have in store for us. If 'Piece of Your Heart' is any indication of what they have up their sleeve, 2019 should be very exciting, to say the least.





























































































---
Photos
Videos

Check YouTube!
Acheter
MEDIA LINK