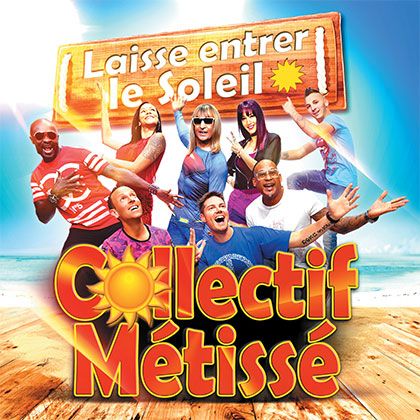 COLLECTIF MÉTISSÉ
LAISSE ENTRER LE SOLEIL (LATINO)
(Mca/Universal)

Brand New Track!
In the now well know tradition of Summer Hits by Collectif Métissé, summer season is officially open with "Laisse Entrer Le Soleil"!

Like an official VIP cutting the ribbon for an event, COLLECTIF MÉTISSÉ makes the inauguration of the Hot season, with tanning, farniente, and holidays of course!

And we need that in these moments!

With its optimistic vibe, this track is a relief of all day long intimidating informations which literally eat us alive!