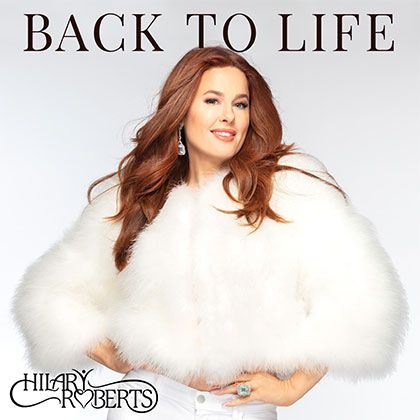 HILARY ROBERTS
BACK TO LIFE
(Red Songbird/Dauman Music)

#1 Billboard Dance Song
We missed a good remake of Soul II Soul's mega Hit!

If you check the original, it's true that the tempo is a little bit lazy. We're lucky, the remake is done by a singer with a magical voice - HILARY ROBERTS - produced by Damon Sharpe (Jennifer Lopez, Ariana Grande, Pitbull, Alesso, Kylie Minogue, Anastacia, Kelly Rowland of Destiny's Child…) and Eric Sanicola (Cascada, J-Lo, Red One,…)

Add to this some remixes by huge remixers, such as British duo Bimbo Jones (Rihanna, Lady Gaga, Pink, …)

What else? Oh yeah! She's TOP 1 of Billboard Dance Songs! Yii Hah!