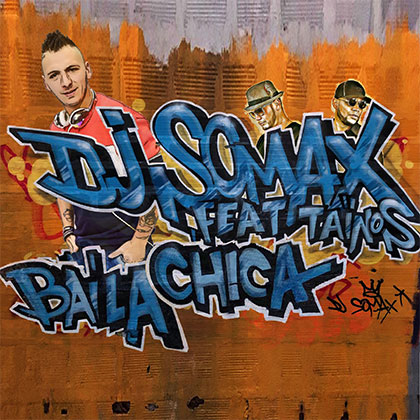 DJ SOMAX FEAT TAINOS
BAILA CHICA
(Mca/Universal)

Brand New Track!
After "Samba de Janeiro", DJ SOMAX teams up with TAINOS for a Latino/Sunny track which is going to drive all the girls to the Dancefloor.

And this is just what we're asking for!

With 4 different remixes and a Radio Edit, you get enough to satisfy all audiences!