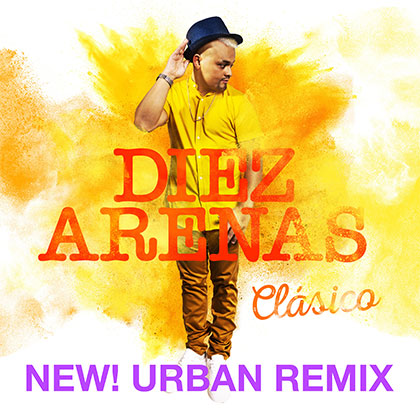 DIEZ ARENAS
CLÁSICO
(Egt/Universal Music)

NEW! URBAN REMIX!
NEW! URBAN REMIX!

Born in Medellin (Columbia), Diez Arenas is a song writer and he performs his own compositions.

He opened for Nicky Jam and collaborated with many Latin-American artists.

Close to The Rudeboyz, (Maluma's producers), Diez Arenas gets his inspiration from Columbian music, which is a massive cultural melting pot.

His new single, "Clásico" gets sounds in Major Lazer or DJ Snake's vibes, with a "Classic" catchy chorus, which will never leave your head.