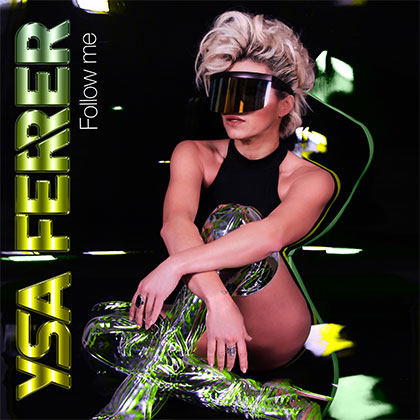 YSA FERRER
FOLLOW ME
(Lovarium Production/Modulor)

Produced by Jaimy Jay!
Gay icon since her massive Hit "Mes Rêves", Ysa Ferrer invites you to follow her with her new single "Follow Me".

An exciting track, produced by Jaimy Jay, one of the best producers of Electro scene in Belgium.

Real social phenomenom, the number of Influencers, Youtubers, Vloggers or Reality TV people is increasing a lot lately.
"Follow Me" is an illustration about this "Like race" by these girls who won't do anything to get more Likes on their pages.

Lyrics are sharp and full of humour, and the chorus invites you even to her… bed!

All mixes have both French and English versions.