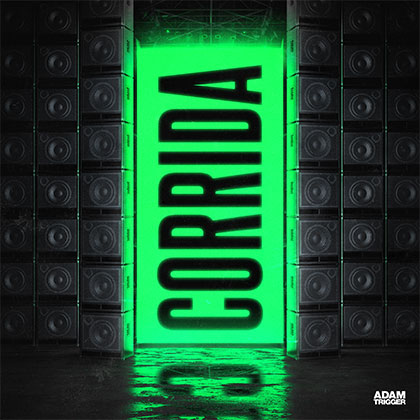 ADAM TRIGGER FEAT BOE BRADY
CORRIDA
(Mca Electro/Universal Music)

OLÉ!
Multi Format Eclectic Dj and Producer Adam Trigger is known for his collaboration with his superstar brother Felix Jaehn called "Like A Riddle" around 50 millions streams global, which had also reached the number #1 spot on the German Airplay Charts.

His remixes discography is growing up everyday and counts some for biggest names as Alok, Robin Schulz, Sam Smith, Benny Blanco, Pharrell Williams, Lost Frequencies and more…

Strong by all this success, it's natural to found Adam on the biggest festivals line up like Parookaville in Germany, Electrobeach France, Accord Hotel Arena Paris or Ultra Music Festival in Miami!

2019 marks a big turns for Adam's career. He just signed a worldwide deal with Universal Music Group. His new single "Corrida" will get release debut June. The song is a moment full of energy in the set for the audience, driven by a crazy bassline and a legendary trumpet sample famous in Europe. He also directed a creative video himself.

He is currently finishing is upcoming EP '2020' that will set up his signature sounds for the years to come, starring superstars singers and some of his closest dj friends.