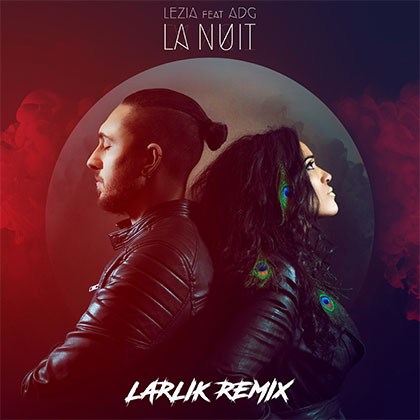 LEZIA FEAT ADG
LA NUIT
(Nb Records/Dooweet)

Brand New Track!
Lezia, aka Elsa Folio, is an Artist born in Reunion Island. From an artists family, she started music and singing versy early. Vocalist, she also plays piano and Ukulele, and she started in 2013 with Reunion band Atip'x, doing many live performances and collaborations. In 2016 she won the competition of JAM, a jazz school in Montpellier.

Lezia is scouted in 2019 by NB Records, they signed her and she started collaborating with songwriter ADG. "LA NUIT" is their first single.

An Electro pop style, an hypnotic and magical voice, sensitive and powerful at once. Lezia is up to let her imprint on French new scene.